So you're looking to invest in a property market, but you're just not sure how much the properties are worth.
That can be a real setback when you're trying to negotiate and it can mean the difference between a great deal and no deal at all.
If you're looking in an area long enough, you'll probably start to get a natural feel for the place and you'll start to see what the prices are that are coming up each and every week. But what happens when you don't have time to inspect ten properties every weekend or it's an out of area purchase?
As a professional property buyer, one of the tools that I like to use is the Sold section on realestate.com.au. The Sold section is actually a little tab at the top next to Buy and Rent.
What you want to be doing is comparing similar properties that you've been looking at to what's being sold recently. This is how the Valuers do it themselves when they're working for the banks.
You also want to make sure that you're comparing similar configurations. So for example, if you're looking at three bedroom houses, make sure you're putting in three bedroom houses with parking or whatever it is to make sure you're getting that true comparable.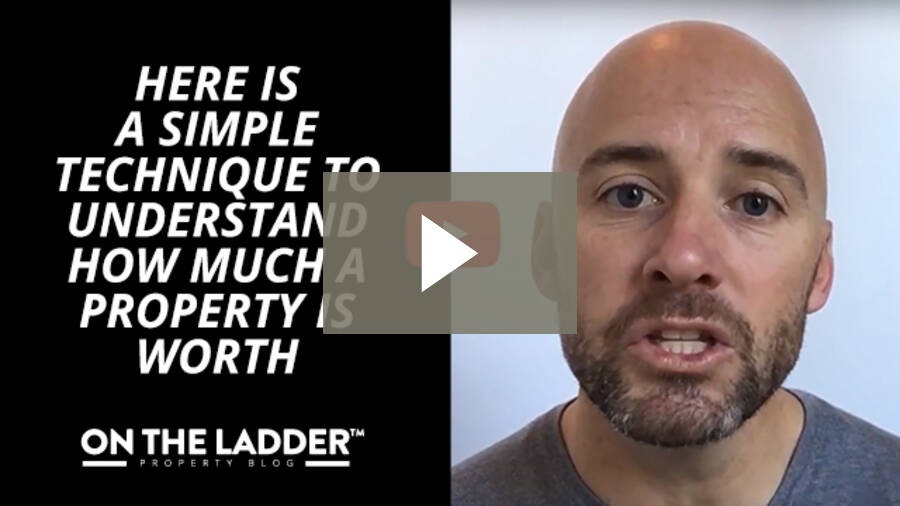 Once you know you're comparing apples to apples, you want to rate the property on 3 key factors:
1. Location
Are you comparing a property that's in a similar location to the one you're looking at or is it on a main road or in a terrible part of the neighbourhood?
You want to make sure that they're comparable, so make sure they're in comparable locations.
That means filtering out those that might be in unpopular pockets or on the opposite side of the suburb. You can use the Map feature to do this.
2. Size
Are the properties you're comparing similar sizes? This means land for houses or internal size for units.
Are you talking about a 60m2 unit or an 80m2 unit? Make sure they're comparable.
Also, make sure you're comparing the newest sales here. You can do that by using the drop-down that says, "Date – Newest to Oldest."
3. Condition
The third and final category is comparing the condition – that means both internally and externally.
Are you comparing something that's renovated or are you comparing something that's just a dump and a bit of a knockdown?
Factoring in renovation or build costs can change prices by tens or hundreds of thousands of dollars so make sure you're comparing like for like.
These 3 elements are the critical factors that you need to look at when you're comparing properties to get a good gauge on where the market value sits for the property you're looking at.
To get more accurate, you can dive further into the detail and ask yourself other questions like –
Does it have a view?
Is the architectural quality the same?
Is there an upstairs-downstairs configuration?
Asking these sorts of questions will help you refine your choices, but if you stick to the 3 main elements above, you will be giving yourself the best chance of understanding the value that you should be paying for your property in today's market.